What Is the Visual Web, Anyway? Brand Marketers Have Their Say
By now all digital marketers understand the value of visual marketing. Incorporating photography into sites, digital marketing materials, and social media strategies increases engagement and online shares. Research has shown that we process images 60,000 times faster than text, and that visuals can improve our ability to learn by up to 400%.
But what exactly is the visual web? Is it born of social networking? Driven by mobile? Or could it be a concept created by advertisers to combat banner blindness? As it turns out, it's all of these things—and more.
The Visual Web is Everywhere
It isn't hard to dig up declarations that the visual web is "changing everything in media and advertising." Last summer, the concept earned itself a "victory" when the White House modified its policy to allow visitors to take photos and selfies while on tour. "You can't change or fight this," Harvard University's Chief Digital Officer said of the event. "The White House is doing what we tell brands to do all the time... use visual content to engage different voices as brand storytellers."
Brands, it appears, are listening. As recently reported by research company eMarketer, 90% of marketers now believe visual elements are "important to their daily marketing functions," while close to 70% called them "very important." When asked about their plans for the next six months+, 74% said they intend to use video, 71% will try custom photography, and nearly 62% of brand marketers will integrate more stock photography into their marketing programs.
This response is due in large part to the effectiveness of using images to connect with consumers online. For example, posts to Twitter that feature photos can earn 35% more retweets than tweets that don't.
Dollars and Sense of the Visual Web
By some accounts, the visual web has been a "billion dollar trend" since 2013. This assumes that it's primarily comprised of image­based social sites like Instagram, Pinterest, and Tumblr.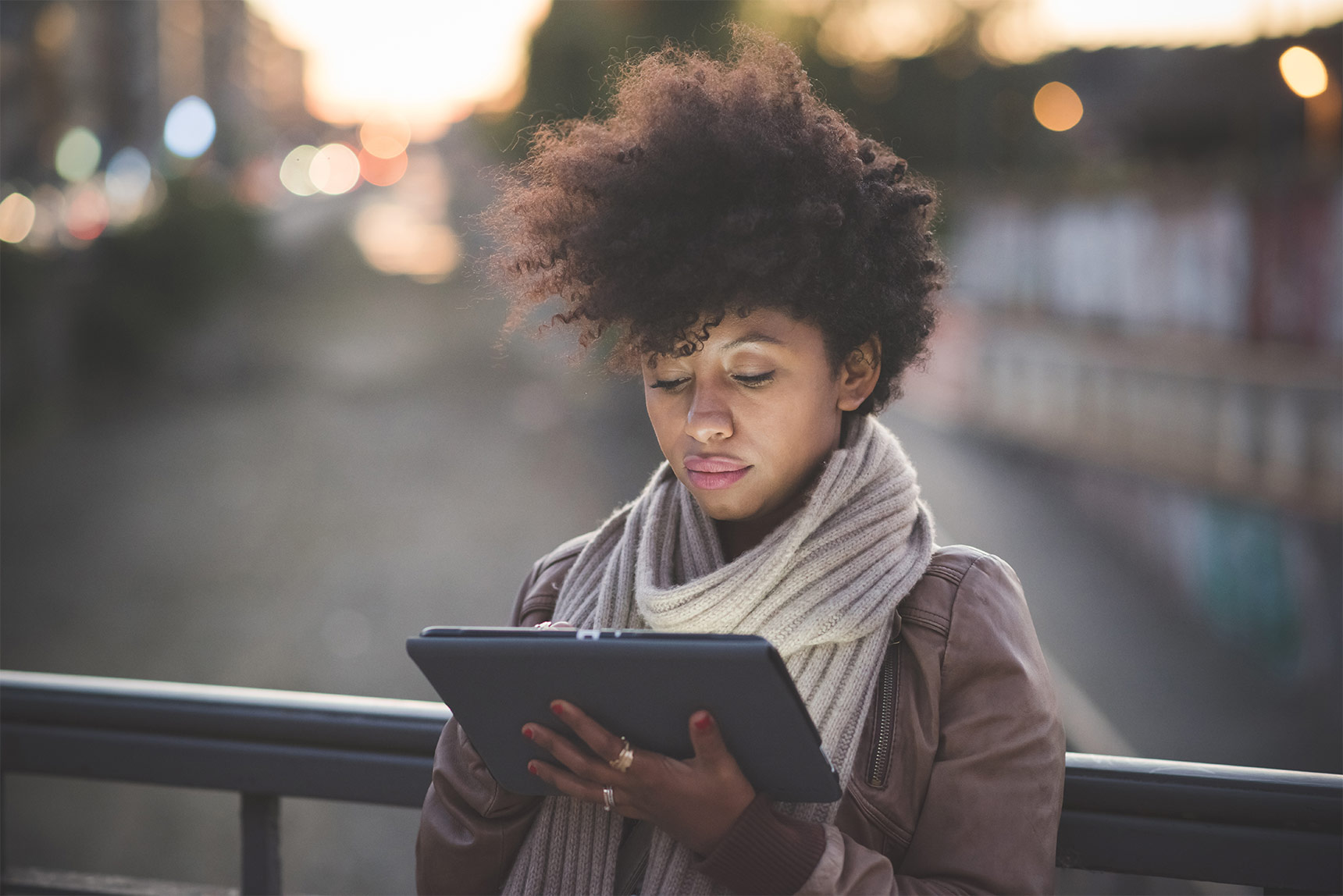 Certainly, social media is contributing to the visual web's colossal growth. Just look at Facebook. Aside from photos and videos, the social network has bet big on stickers—images and animations that Facebook and Facebook Messenger users can post in their updates and comments, and send to friends in chats.
Driven by their popularity, Facebook has even partnered with advertisers to create custom stickers for movies and brands. In 2013, it launched its first branded sticker collection for Universal Pictures' "Despicable Me 2," and has since done the same for LEGO and mobile games such as Candy Crush and Cut the Rope.
The fact is, the visual web takes many forms, from blogs and social networks to mobile sites, because each of these channels is perfectly suited to hosting visual content.
Earlier this year, the social network's EMEA chief Nicola Mendelsohn said of the stickers, "Think of this as the next iteration of LOL, where images have replaced words as a way of telegraphing emotions to a private audience." In other words, digital stickers like these are making it easier for consumers to communicate without text, while offering Internet users an opportunity to enhance their conversations with fun pop culture references.
In discussing the growing prominence of web animations, Mendelsohn also underscored the part played by the "breakneck" pace of consumer life and the constant stream of media we all face every day. In an effort to garner attention online, businesses have largely traded text for images; if a message can be effectively transmitted through a picture that takes mere seconds to view, brands can get more information in front of potential customers. The popularity of emojis is an ideal example. This past Halloween, when Pizza Hut posted an image to Twitter, it opted to substitute text with emojis. Not only was the message clear—Halloween and pizza are a perfect fit—but also it took no time at all to receive. The simple strategy earned the restaurant chain more than 160 Retweets and nearly 500 Favorites. Visual content is called "snackable" for a reason. It's much easier to digest.
Agree to Disagree
Despite their investments in the visual web, marketers are divided when it comes to defining it. A recent survey conducted by image­based digital marketing platform GumGum found that 26% of US brands consider the visual web a "social media phenomenon derived from cameras on smartphones and the rise of photo sharing sites," while 19% say it's a user experience related to mobile and shrinking screen sizes. Still, others attribute it to humanity's affinity for telling stories, native advertising, data science, or search.
Interestingly, more than 55% of marketers polled believe it's all of the above.
The fact is, the visual web takes many forms, from blogs and social networks to mobile sites, because each of these channels is perfectly suited to hosting visual content. Marketers may not agree on how to describe it, but they do align on its importance.
That much is easy to see.